If you're in the market for a used Harley Davidson Electra Glide, you're probably aware of its reputation for power, comfort, and timeless style. However, not all Electra Glide models are created equal. Some years have been marred by production issues, persistent problems, and design flaws, leading to less-than-stellar performance and reliability. In this comprehensive guide, we'll dive deep into the Electra Glide years to avoid, helping you make an informed purchase decision.
Quick Recap of Available Electra Glide Models (Ultra Classic, Ultra Limited, CVO, Etc,.)
The Harley Davidson Electra Glide is a series of touring motorcycles that has been in production since 1965. The range includes several models such as the Electra Glide Ultra Classic, Electra Glide Ultra Limited, and the high-end CVO (Custom Vehicle Operations) variant. These models offer various features and upgrades, including enhanced audio systems, superior suspension, and custom paint jobs.

Related articles:
> Electra Glide vs Street Glide
> Road King vs Electra Glide

What Problems Are Experienced With The Electra Glide?
Like any mechanical product, the Electra Glide has had its share of issues over its long production run. Some of these problems range from minor inconveniences to significant mechanical failures. Common issues include electrical system malfunctions, problems with the cam chain tensioners, faulty voltage regulators, and braking concerns.
A Note On The Cam Chain Tensioners
It's worth mentioning that the Twin Cam engine was a plague for many Harley Davidson motorcycles, including the Electra Glide. While not all Electra Glides had the Twin Cam power plant, those who did were particularly susceptible to cam chain tensioner failure.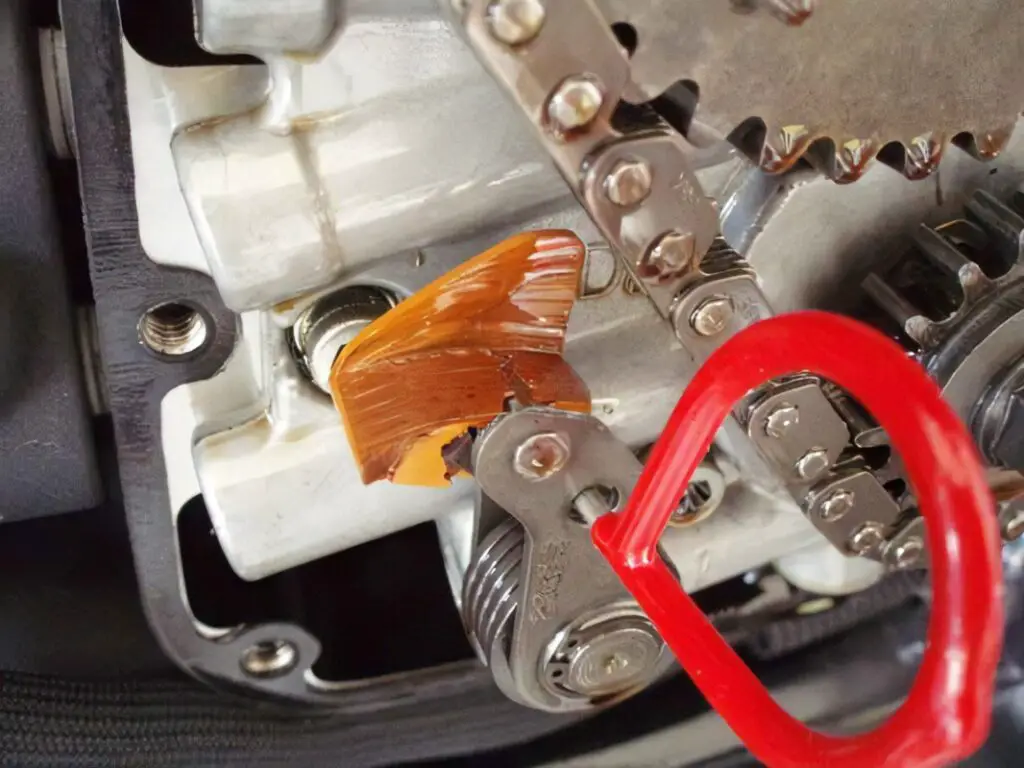 Essentially, the cam chain tensioner would wear away, break apart, and then get stuck in the oil pump which would lead to oil sumping and ultimately total engine failure. Why, you ask? Because they were plastic. Doesn't make much sense to use a plastic part in an area that's exposed to excessive heat, does it?
---
Electra Glide Years to Avoid: The Most Affected Years
Here, we'll highlight the Electra Glide production years that have had the most reported issues based on user feedback and recall data. These years include 2009, 2010, 2014, and 2017.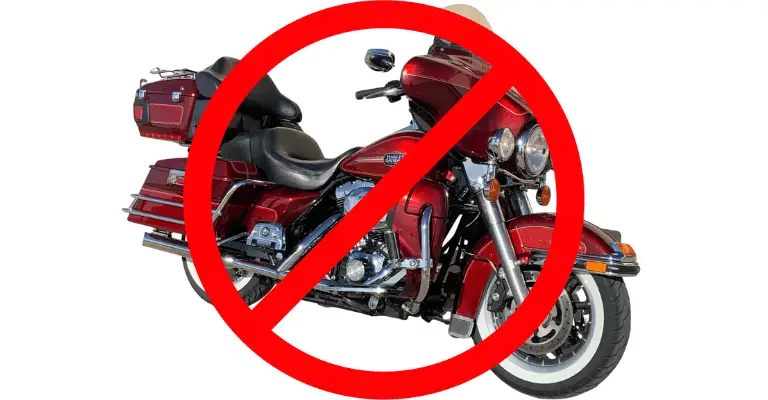 2009 Electra Glide
The 2009 Electra Glide has been reported to have reliability issues. Riders have reported problems with the engine, transmission, and electronics. The overall user rating for this model year is less than ideal, signaling potential disappointment.

Related article: Are Harley Davidsons Reliable?
2010 Electra Glide
The 2010 model year has also been flagged as problematic due to poor user experience. Riders have reported issues with heat management, leading to discomfort during rides. Additionally, there have been reports of reliability concerns with the transmission and engine.
2014 Electra Glide
The 2014 model year faced a significant recall issue related to a defect in the clutch master cylinder. This issue was serious enough that it could potentially lead to accidents.
2017 Electra Glide
The 2017 Electra Glide Ultra Limited is another model year to avoid due to multiple reasons. Riders have reported dissatisfaction with the bike's performance in terms of comfort and engine performance.
Read next: What Year Harleys To Avoid
Out Of These, Which Is The Worst?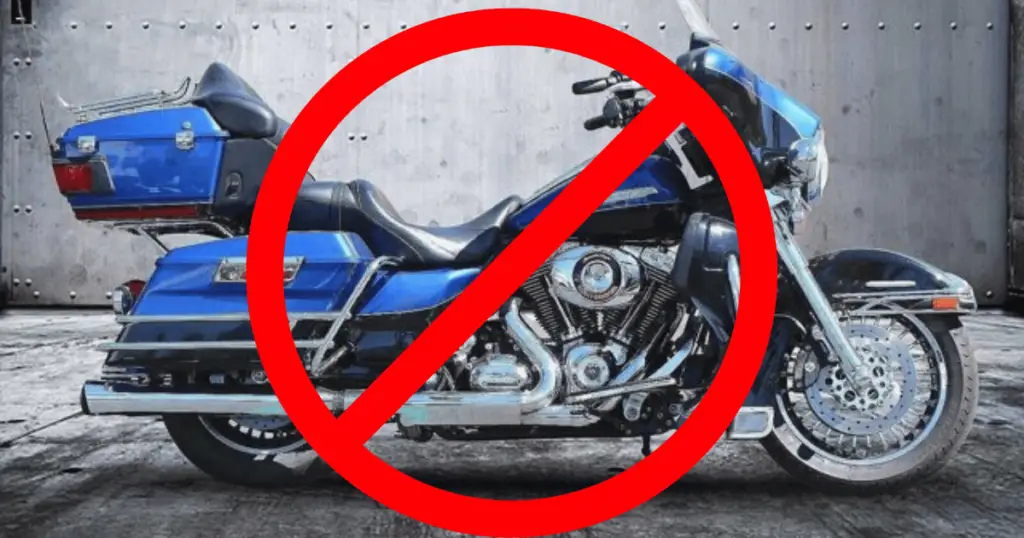 While all the above-mentioned years have their share of issues, the 2014 Electra Glide seems to have had the most serious problem. The recall due to a defect in the clutch master cylinder is a critical safety concern, making this model year the most problematic based on available data.
Should You Stay Away From These Model Years Entirely?
While these model years have been flagged as problematic, it's essential to remember that not every bike from these years will exhibit these issues. Many factors can influence a motorcycle's performance and reliability, including how it was ridden, maintained, and stored. If you're considering a bike from these model years, a thorough pre-purchase inspection by a qualified technician is crucial.

Related article: What's Considered High Mileage For A Harley Davidson?
What Do I Think About These Models?
As an experienced motorcycle enthusiast, I believe that the Electra Glide, despite its issues, remains a fantastic touring motorcycle. Its blend of comfort, power, and style is hard to beat. However, it's crucial to make an informed decision when buying a used model. Even more so, it helps to have some mechanical aptitude so you can regularly inspect your own bike. Regular maintenance and TLC goes a long way, even in bikes with recurring problems.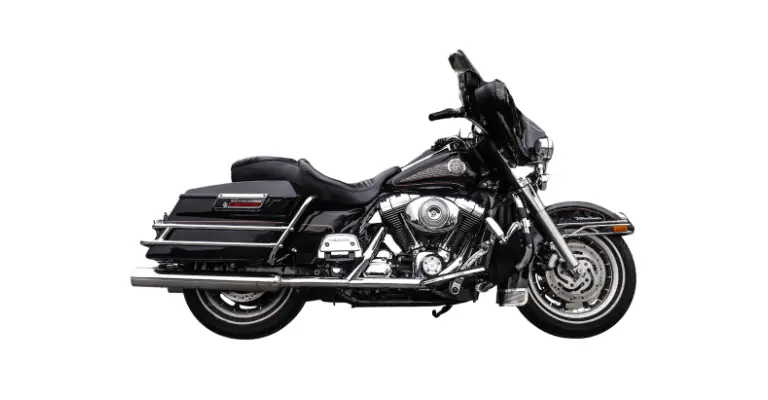 What Does The Community Say?
The motorcycle community has differing opinions on these Electra Glide model years. While some riders have had negative experiences, others have ridden these bikes for thousands of miles without a hitch. It's always beneficial to seek advice from multiple sources before making a purchase.
How To Identify These Problems Beforehand
Before purchasing a used Electra Glide, it's recommended to conduct a thorough inspection. Check the bike's VIN for any recall history, and scrutinize the bike for any signs of wear and damage. Start the engine, let it run for a while, and listen for any unusual noises.
Can These Problems Be Easily Repaired?
The answer to this question depends on the severity and nature of the problem. Some issues, like electrical glitches, can often be fixed with a software update or minor repairs. Other problems, like a faulty clutch master cylinder, might require more extensive (and expensive) repairs.
---
Buyer's Guide For Making A Safe Purchase
When buying a used Electra Glide, consider the following tips:
Research the model year thoroughly to understand its strengths and weaknesses.

Inspect the bike carefully for wear and damage.

Test ride the bike to assess its performance and comfort.

Check the bike's service history to ensure it has been well-maintained.

Have the bike inspected by a qualified mechanic before finalizing the purchase.
---
FAQs
Are Electra Glides reliable?
Generally, Electra Glides are known for their reliability, especially in models post the cam chain tensioner issue resolution. However, individual reliability can vary based on maintenance history and usage.
What is the average lifespan of a Harley Electra Glide?
With diligent maintenance, a Harley Electra Glide can last well over 200,000 miles. Lifespan can be extended with regular service, proper storage, and timely repairs of any mechanical issues.
How often does a Harley Electra Glide need an oil change?
The recommended oil change interval is every 2500 to 7000 miles, but this can vary based on factors like riding conditions and oil type. Synthetic oils generally allow for longer intervals between changes.
Are older Electra Glides more fuel-efficient?
Fuel efficiency varies by model and year. While some older models are known for good fuel economy, advancements in engine technology in newer models can also offer improved efficiency.
What is the maintenance cost of a Harley Electra Glide?
On average, maintenance costs could be around $400 every 5000 miles, but this can vary. Factors include the age of the bike, the type of parts needed, and whether you perform some maintenance tasks yourself.
What should I look for when buying a used Electra Glide?
Check for maintenance records, signs of wear or accidents, the condition of tires and brakes, and ensure all electrical systems function correctly. It's also important to listen for any unusual engine or transmission noises during a test ride.
Wrapping Up
While the Harley Davidson Electra Glide is an iconic motorcycle, it's crucial to be aware of the potential issues associated with certain model years. By doing your research and conducting a thorough inspection before purchase, you can ensure that you choose a model that will provide you with many miles of enjoyable riding.