Latest posts by Chase Manhattan
(see all)
With the ever-evolving world around us, the realm of motorcycling is no exception. Long gone are the days when women were merely passengers on motorcycles. Today, a rising number of women worldwide are embracing the thrill of motorcycling, taking hold of the handlebars, and riding into the sunset on their own terms. And when it comes to motorcycles, what better brand to opt for than the iconic American brand Harley-Davidson?
Harley-Davidson has always been synonymous with power, style, and freedom. In this article, we will explore the world of Harley-Davidson motorcycles specifically designed for women riders. Let's dive in.
What's The Best Harley For Women?
Before we dive into the specifics of what makes a Harley-Davidson motorcycle suitable for women, let's address a common misconception. There isn't a one-size-fits-all answer to this question. Much like their male counterparts, women riders come in different shapes, sizes, and skill levels.
Therefore, the best Harley for a woman depends largely on her physical stature, riding experience, and personal preferences. Learn more below.
Related article: Does Harley Davidson Make Automatic Motorcycles?
---
What To Consider As A Woman Looking For A Harley Davidson
When it comes to choosing the right Harley-Davidson, several factors need to be taken into account. Let's discuss some of the key aspects that a woman should consider when buying a Harley-Davidson.
Ride Height
The seat height of a motorcycle plays a crucial role in determining rider comfort and control. Women generally have a shorter inseam than men, which can make it a little harder to maintain control and maneuverability of the motorcycle. Most Harley-Davidson models have seat heights in the 25–26 inch range.
However, aftermarket modifications can even lower the seat height further, providing an excellent solution for shorter riders.
Weight
Harley-Davidson motorcycles are known for their robust build, which often translates into heavier weights. A lighter motorcycle, especially for beginner riders, can be easier to handle and control. Several Harley-Davidson models cater to this requirement, offering motorcycles within the 500-lb range that are perfect for women riders.
Control Position
Whether it's the handlebars or the footpegs, the positioning of the controls is crucial for a comfortable and confident ride. Models with pullback handlebars and forward foot controls can offer better control and comfort for women riders.
Previous Riding Experience
Your riding experience plays a significant role in determining the best Harley for you. If you're a beginner, you might want to start with a lighter, more manageable model. However, if you're an experienced rider, you might prefer a model that offers more power and advanced features.
---
What Models Are Good For Women? And Why?
Harley-Davidson offers a range of models that cater to women riders. Here are some of the top picks that have been popular among women:
Harley-Davidson Iron 883 SuperLow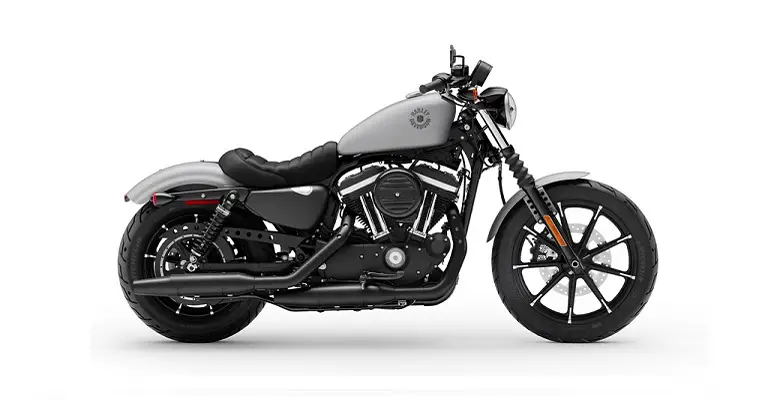 Considered one of the best beginner bikes, the Iron 883 SuperLow offers a low seat height of 25.5 inches, making it easy for women to straddle the bike and maintain stability. It's also designed for comfort, with back-leaning handlebars and a suspension designed to provide maximum comfort.
Check out this video review showing why the Iron 883 SuperLow is an excellent model for women:
Harley-Davidson Sportster 1200 Custom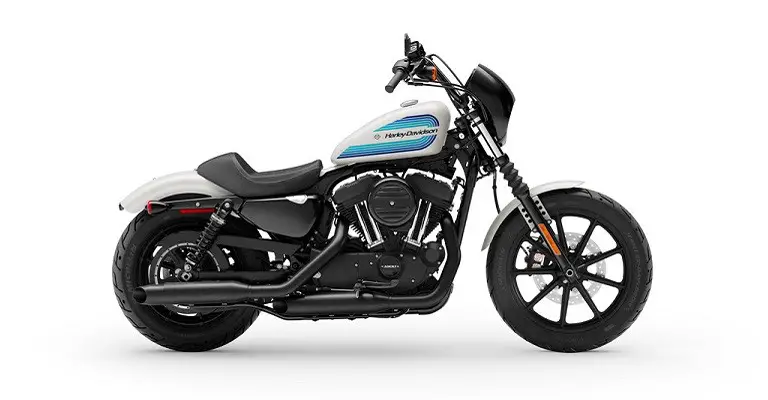 For more experienced riders, the Sportster 1200 Custom offers a compact frame with the power of a larger bike. It has a slightly taller seat height of just over 26 inches, and its weight-to-power ratio is considered excellent.
Related Article:
> Sportster Years To Avoid
> Dyna vs Sportster


Harley-Davidson Softail Deluxe
The Softail Deluxe is a popular choice among women riders for its low seat height of 24.5 inches and the availability of aftermarket kits to lower the height even further. It's a slightly heavier model, but it's perfect for women who can handle the weight and want more power.
Related articles:
> Softail vs Dyna
> Best Year Heritage Softail Classic
Harley-Davidson Low Rider
The Low Rider offers the classic Harley-Davidson look, plenty of power, great ergonomics, and a light, easy-to-handle weight. It's good for newcomers, but it's also a favorite among advanced women riders.
Check out this video review showing why the Low Rider makes an excellent model for women:
How To Identify The Harley That's Right For You (Or Your Woman)
Finding the right Harley for you (or your woman) involves taking into account the factors we've discussed above—ride height, weight, control position, and previous riding experience. It's also important to consider the purpose of the bike—are you looking for a commuter bike, a touring bike, or a combination of both?
Lastly, always take a test ride before making your purchase. It's a great way to get a feel for the bike and see if it's the right fit for you.
Final Considerations
Choosing a Harley-Davidson as a woman rider is an exciting journey, filled with possibilities. Remember to prioritize comfort, control, and confidence when making your decision. And always remember that the best Harley for you is the one that feels right for you.
---
FAQs
Lastly, let's address some of the frequently asked questions related to Harley-Davidson motorcycles for women.
Can women ride Harley-Davidson motorcycles?
Absolutely! Women can and do ride Harley-Davidson motorcycles. The brand offers a range of models suitable for women of different heights, weights, and riding experience levels.
What is the best Harley-Davidson for a beginner woman rider?
The Harley-Davidson Iron 883 SuperLow is often recommended as the best beginner bike for women due to its low seat height, lighter weight, and comfortable design.
What is a good Harley-Davidson model for a more experienced woman rider?
More experienced woman riders might enjoy the Harley-Davidson Sportster 1200 Custom or the Softail Deluxe, both offering more power and advanced features.
---
In conclusion, whether you're a seasoned rider or a newcomer to the world of motorcycling, there's a Harley-Davidson out there that's perfect for you. So gear up, hit the road, and enjoy the ride!